Villa Nina
Villa to Let Skopelos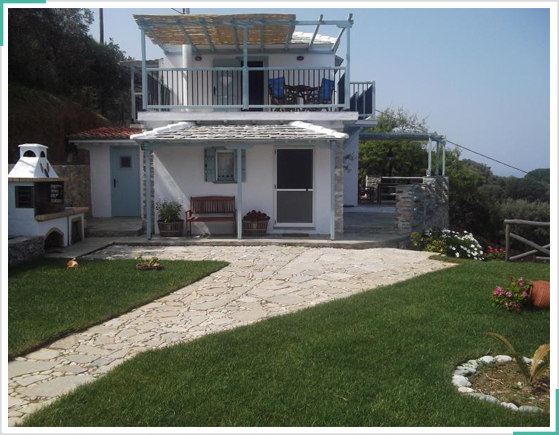 In the enchanting Skopelos and more specifically in the northeastern part, just 15 minutes away from the area ofGlossa, you will find our villa "Villa Nina" which can offer you beautiful holidays in a warm, hospitable and quiet environment.
The villa is set in a stunning countryside setting with great views of the bay of the Marine Park. In a unique setting, with the greenery of nature and the blue of the sea and the sky "marrying" harmoniously, you can relax, calm down and enjoy beautiful moments with your friends or family.
It is a beautiful traditional building with truly stunning views of the Aegean Sea. It is fully equipped with all the modern comforts, beautifully and simply decorated but it does not cease to retain its own character and give every traveler a unique stay in Skopelos.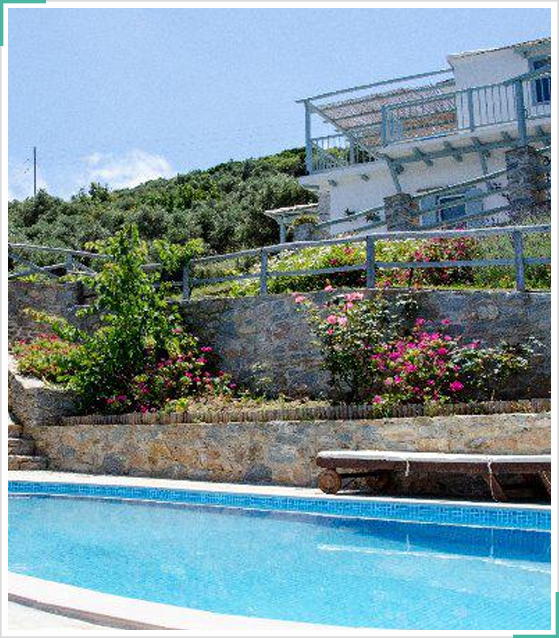 Around our villa there is plenty of space and a garden where you can relax and enjoy your holiday. There, you will also find a barbecue that gives you the opportunity to spend beautiful moments as well as a swimming pool with fantastic sea views and unique sunsets.
In our villa, from the very first moment, you will feel the family atmosphere of your home, giving you all the modern comforts. In a beautiful setting you can enjoy a comfortable stay and quiet holidays away from the stress of everyday life.
Close to our villa you will find the beautiful beach of Hondroiorgi and the lonely beach of Petatheni, which is the most beautiful beach on the north side of the island. If you want to discover our island again, our villa can be the ideal starting point for you to visit and experience all the beauties of Skopelos making your stay unforgettable and unique.
We provide you a family environment with a friendly atmosphere and impeccable service. So you can be sure that "Villa Nina" is the perfect place for your holiday.
CONTACT WITH US
to book now or to solve any queries about our villa and island.
BOOK NOW