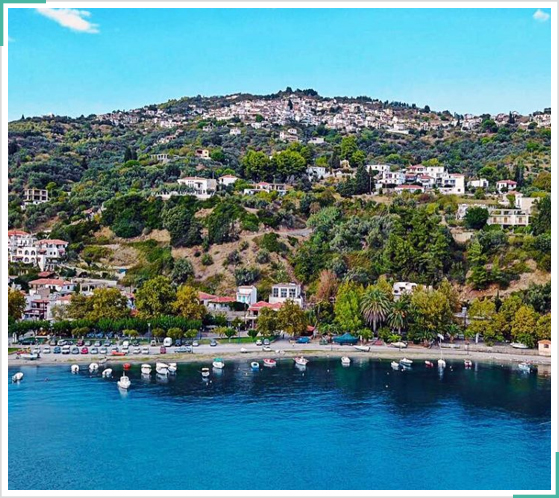 SKOPELOS
Villa Nina | Villa to Let Skopelos

Skopelos is one of the islands of the Northern Sporades, the second island in the series after Skiathos. In ancient times it was called Peparithos and has an area of ​​about 96 square meters. km. Most of the island's residents live in Skopelos Town. The second largest village is Glossa, which you serve from the port of Loutraki.
The village of Glossa is a traditional settlement, built amphitheatrically, with cobbled streets and many shops where you can taste traditional local products.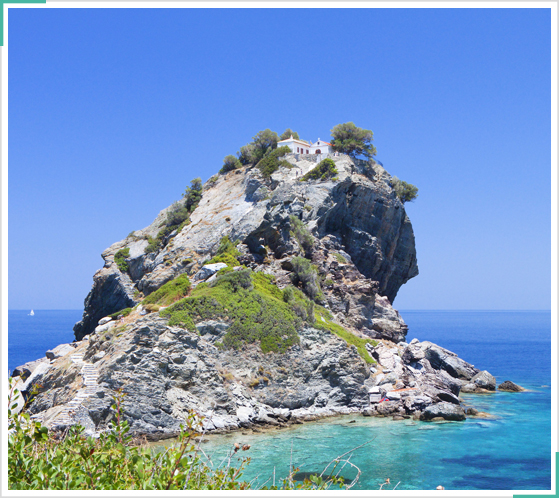 About sightseeing, Glossa has 2 folklore museums, the Taxiarches monastery, which is a remarkable monument for the visitor, the church of Agios Ioannis known from the film MAMA MIA and of course the very beautiful beaches organized and not that can enchant the visitor.
For gourmets, Glossa has many dining options, traditional taverns, quality restaurants, fish taverns, meze restaurants and many cafes both in Glossa and Loutraki, which is a stone's throw away from Glossa.
The surrounding area, both in Glossa and Loutraki, is of great archaeological interest, since in many places there are ancient towers, palaces and buildings of various ages of antiquity.
From Skopelos you can reach Volos, Agios Konstantinos, Kymi Evia, Mantoudi Evia, Thessaloniki and Glyfa by boat or Dolphin.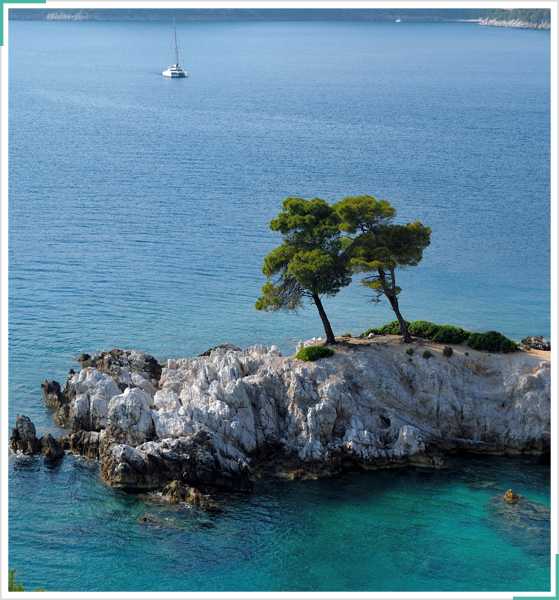 The country of Skopelos is built amphitheatrically, it is picturesque and is in itself an attraction and has been declared a traditional settlement. It is a traditional island town with characteristic architecture and beautiful cobbled streets.

The sights include the Museum (Home) of Pavlos Nirvanas , the Panagitsa of Pyrgos at the edge of the harbor, the church of Agios Ioannis in Kastri where the film mamma mia, Drakonstoshima, Loutraki is the first port of Skopelos and many other attractions.
Skopelos may not be as "cosmopolitan" as Skiathos, but it is more natural in beauty, as this is the main reason that attracts many tourists every year.
If you are planning to visit the island, get ready to be enchanted by its natural beauty and the delicious traditional dishes. The famous Skopelos cheese pie, the rosette stew, the sea shells with rice and the octopus with greens are some of them.
It is also worthwhile on the island to make a day cruise to the Alonissos Marine Park.
CONTACT WITH US
to book now or to solve any queries about our villa and island.
BOOK NOW